Vientiane Center Lao Public Company
Laos Vientiane International Business Tourism Center (called: Vientiane Center) is a pilot project to practice "The Belt and Road Initiative" to developed by Chinese and Lao government, to invested and operated by North Nongchan Complex Development Co.,Ltd. ( Nongchan Company).The company is joint venture of Yunnan Construction Investment holding group Co.,Ltd and Krittaphong Group Co.,Ltd.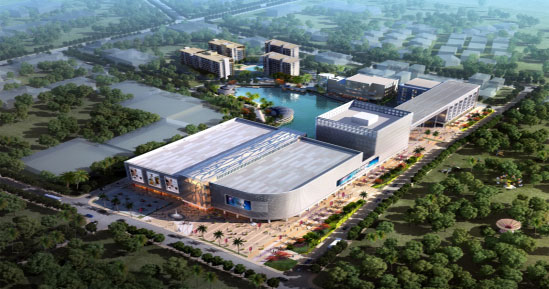 The picture of VCL
The Vientiane Center project is located in the main commercial area of the capital of Laos, close to the main attractions of Vientiane such as: Office of the President of Laos, Patuxay, That Luang, Sisaket Temple, Buddhist stupa, Chao Anouvong Park and Mekong River, etc .It is the number one area of Vientiane Capital, with convenient transportation and modern facilities. The project covers an area of 54,000 square meters , with a total construction area of about 160,000 square meters, It is planned to operate the cycle development in 3 term: It will be the first downtown business center of Vientiane capital, offices, restaurants, entertainment, hotel-style apartments and more. The first term of the project was launched on March 28, 2015, Including shopping malls and office buildings, with a total construction area of 67,310 square meters.
After doing business for almost 7 years, the Vientiane Center term 1 project has integrated into a centralized "shopping center, office center, financial center, exhibition center". It is one of the most popular and well-known urban areas in Vientiane, and is known as the first business brand in Laos.

Shopping Center
Vientiane Center consists of 4 floors and 1 main hall, with a total area of 36,823 square meters, the business model covers restaurants, shops, leisure, entertainment, advertising, exhibitions and other activities. Completed the import of a large number of international brands and established many famous brands into the Lao market for the first time, The Bank of China Vientiane Branch is the first bank to be headquartered in the mall, major Cineplex is the first international cinema in Laos, As the center of exclusive watches with internationally renowned brands in Laos, has created another commercial business development in the history of Laos. After the opening of the business is getting a lot of attention.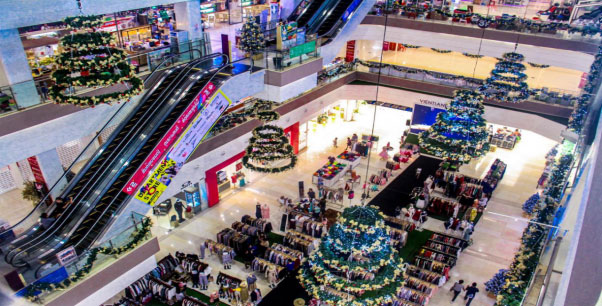 Office Building
Location of Office Building is a high-level office area in Vientiane Capital, Lao PDR, with 8 floors and a total construction area of 14,584 square meters. At present, the representative office of a well-known foreign investment company and a representative of a well-known brand have entered the office building, such as: Prudential, DKSH, China Railway Materials, AVIC International, OPPO, Kweichow Moutai and etc.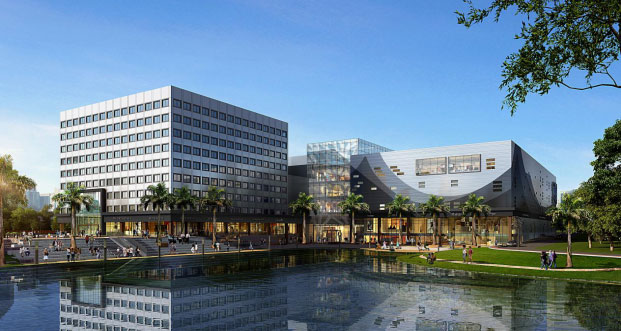 Registered with Lao Securities Exchange
In November 2017, North Nongchan Company separated some high quality assets, restructured its organization to establish Vientiane Center Lao Public Company (Abbreviation: Public Company) . On May 31, 2019, the public company was successfully registered with the Lao Securities Exchange, is the 10th Lao company and the first state enterprise in Yunnan Province to be registered with the Lao Securities Exchange.
On May 31, 2019, the public company was successfully registered with the Lao Securities Exchange.